Jay finally hooked up the pool to a heat exchanger on the furnace. On Christmas the water was 98 degrees Fahrenheit. No one complained that it was too hot.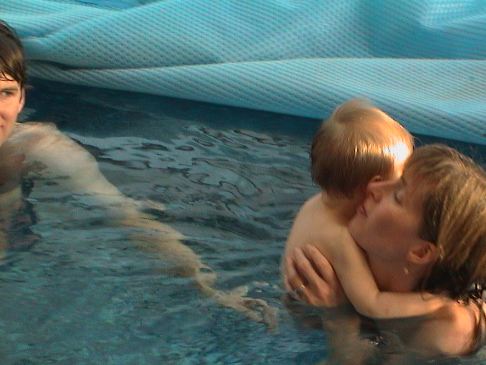 Outside it was windy and cold. The dog belongs down with his family in Presidential Welcome one of Jay's steel sculptures in front of the Marianne's building in Vineyard Haven. Jay brought the dog up to the studio for a fresh coat of paint early last fall. It hasn't happened yet. What's the rush? The Spiral Dancer is a bronze casting done from a wood carving that Jay made in 1988. The bronze won first prize for Professional sculpture at the Martha's Vineyard Agricultural Society Fair in 1998, the year it was cast.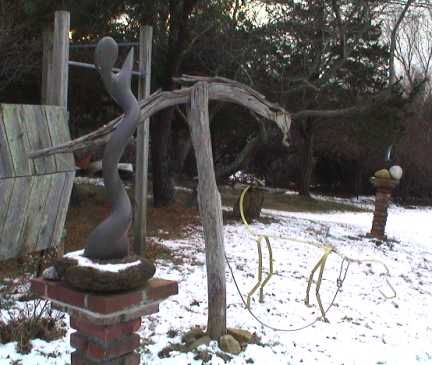 The wooden Sentinel was one of the first that Jay brought back from the beach and mounted in a base made of rocks held together with mortar.
Go to Previous Page ... Go to next page
Wild Island News Index - It contains links to all the Wild Island News pages: