It is May 23, another gray overcast cool day. I'm ready to see the sun again and get hot and sweaty. My job for today is to get ready for the Family Planning Art Show which kicks off the Art Season here on the Vineyard. I working on an ad right now. Last minute, but what the heck, we have got to start somewhere, and for me that somewhere is right now.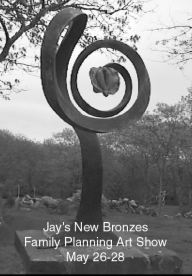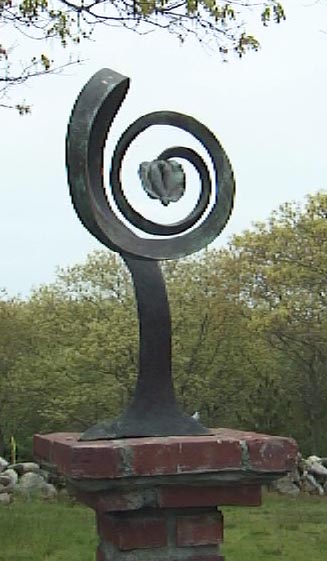 Later

Believe it, the sun came out today, I e=mailed an ad to the MV Times and the Vineyard Gazette and pretty much got ready to take stuff to the Family Planning Art Show at the New Ag Hall.

Then I rode my bike to Vincent Beach. I took my video camera along and go some fun tape that Marianne and I watched tonight while soaking in the tub. (Along with the Knicks Pacers Playoff game).

Beaner likes to practice her yoga.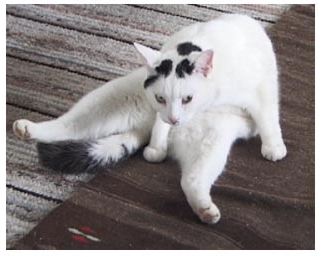 The Flowers have been looking good this Spring, thanks to all the work Jen and Marianne have put in. The driftwood piece is one of the first of the Driftwood Sentinel sculptures that Jay has been making over the last few years. Jay carved the bronze Spiral Dancer out of wood in 1988. It was cast in bronze ten years later and won first prize for Professional Sculpture at the Martha's Vineyard Agricultural Fair.